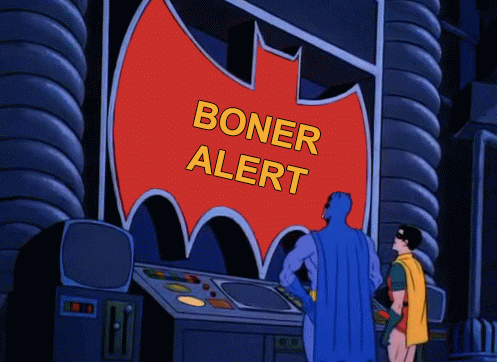 Now that my erection has finally subsided and I have cleaned up the mess in my pants, I think I am ready to discuss the Patriots acquisition of Josh Gordon. Like any other Patriots fan, my reaction was fairly predictable. The progression from hearing the trade rumors, to the confirmation it was happening, to the details (5th round pick?!), to the possibility of him playing Sunday night was A+ Patriots pornography. And all the news came out across the span of only an hour or two. Being a millennial, that's the kind of immediate gratification that gets me out of bed in the morning.
Before we all get too ahead of ourselves though, I think it is prudent to remember that this could easily end up being another bust. Given recent history, it's not outside the realm of possibility that Gordon isn't even on the roster by the end of October. And if the Church of Belichick has taught us anything, it's that we have to take it one day at a time.
3 Reasons for Optimism:
Randy Gene Moss. The 2007 edition of Randy Moss was the single most enjoyable single season performance by any athlete these eyes have ever seen. It was like playing Madden on the easiest difficulty level.  Real life never works out the way you dream it up in your imagination but 2007 Randy Moss was a wet dream incarnate. Gordon may not have the track record Moss had coming in (5 pro bowls) but he certainly has the potential and the measurables: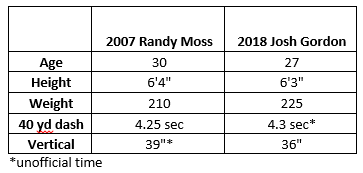 Gordon was a statistical monster in 2013. He finished with 86 catches, 9 TDs and 1,646 yards in only 14 games. That is the 13th best reception yardage season in NFL history and he played 2 fewer games than anyone else on the list. He set an NFL record with back-to-back 200+ yard games. Those numbers are impressive and all but the most awe inspiring part of that season is that he did it all on a 4-12 Browns team whose starting QBs were Jason Campbell, Brian Hoyer and Brandon Weeden. Brandon fucking Weeden folks.
He is built like a brick shit-house. I am comfortable in admitting he is an absolute man-hunk. I don't know what kind of workout/nutrition plan the dude has been on but when I smoke weed (theoretically speaking of course), I don't come out the other end looking like the cover of Men's Health magazine.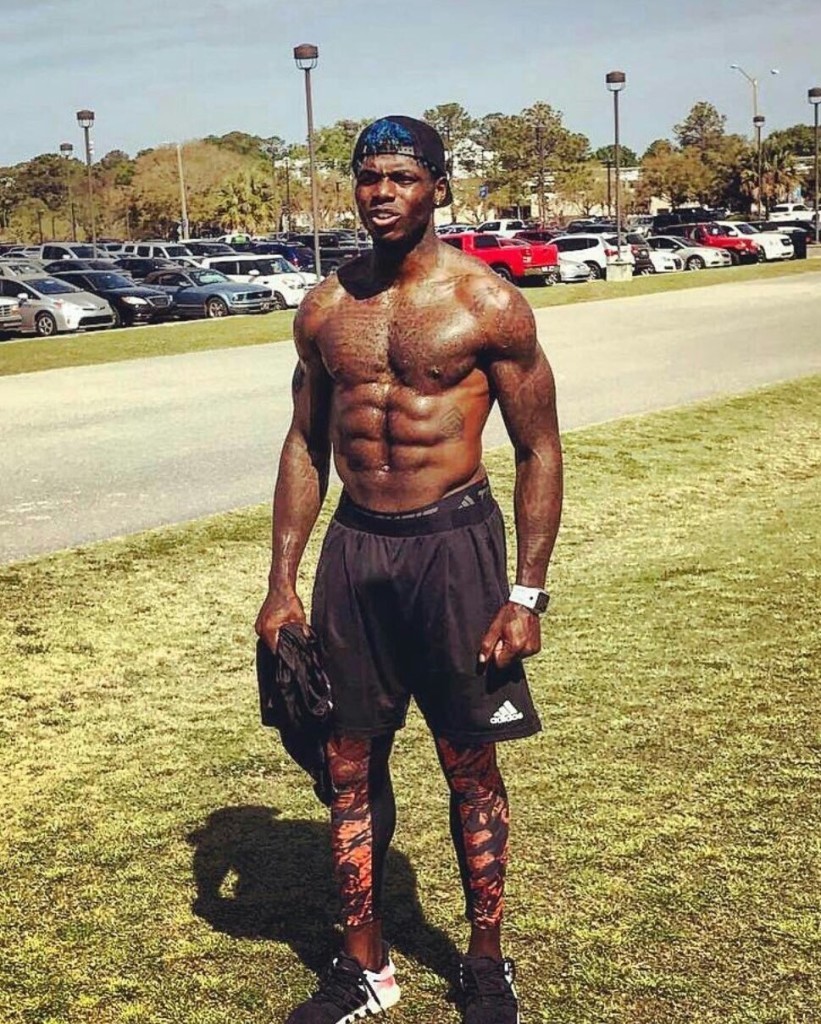 3 Reasons for Cynicism:
Outside of his 2013 season, Gordon has had a very pedestrian NFL career. 2013 was his only season of 50+ catches and he has a grand total of 43 receptions from 2014-2018. Obviously, off the field issues, suspensions and injuries have played a large role but, as the old saying goes, the best ability is availability.
Being a successful wide receiver in the Patriots system seems like it takes a lot more than just athletic prowess. The list of veteran wideouts that have come and gone in New England without having any significant impact reads like a George R. R. Martin novel. Just some of the notable names that come to mind: Chad 'OchoCinco' Johnson, Joey Galloway, Reggie Wayne, Michael Floyd, Eric Decker, Jordan Matthews and Kenny Britt. These were pro-bowl calibers players in other systems but the majority of them never even made it out of preseason camp with the Patriots.
 Along the same lines, it feels like either the front office isn't great at evaluating WR talent or the "football IQ" skill isn't always apparent until you actually get a player on the field. Belichick has traditionally drafted well but the WR position is a glaring exception. Since 2001 the Patriots have drafted 16 wide receivers in the draft and only 3 of them managed to catch more than 100 career receptions. In fact, DT Dan Klecko finished his career with more receptions (10) than half the WRs drafted:

Braxton Berrios (0), Malcolm Mitchell (32), Devin Lucien (0), Jeremy Gallon (0), Aaron Dobson (53), Josh Boyce (9), Jeremy Ebert (3), Taylor Price (5), Brandon Tate (71), Julien Edelman (425), Matthew Slater (1), Chad Jackson (14), P.K. Sam (0), Bethel Johnson (39), Deion Branch (518), David Givens (166).
Reason to Laugh:
Josh Gordon loves his weed. I'm not here to judge his personal life choices or lecture anyone on the positive medicinal qualities of marijuana, but there is one thing we know. Josh has smoked a couple groovy doobies in his day. Probably spent the last 4 years rolling up mummy fingers and getting steamrolled off some home grown tulips if you catch my drift. Killing time by rolling up some moon cabbage into a couple hog legs and getting real tropical.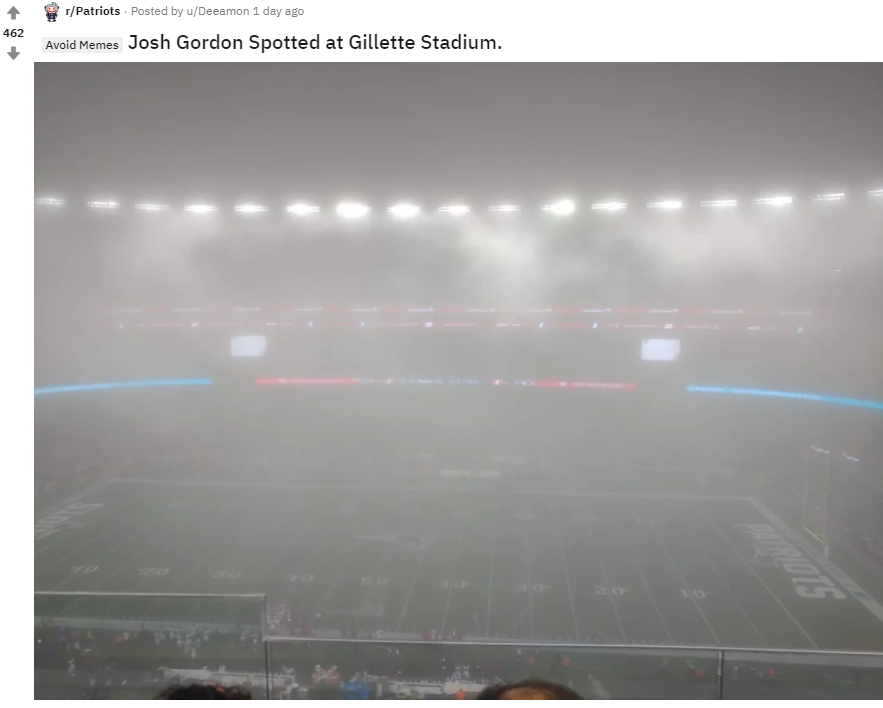 So, now that I have considered all the different mitigating factors, I am going to document my much more measured predictions for Josh Gordon's 2018 season: