Anyone perusing  internet forums following the Patriots dramatic 37-31 victory over the Chiefs in the AFC Conference Championship on Sunday night likely came across the story of Tom Brady requesting to meet Patrick Mahomes in the locker room after the game to congratulate him on a well spirited contest.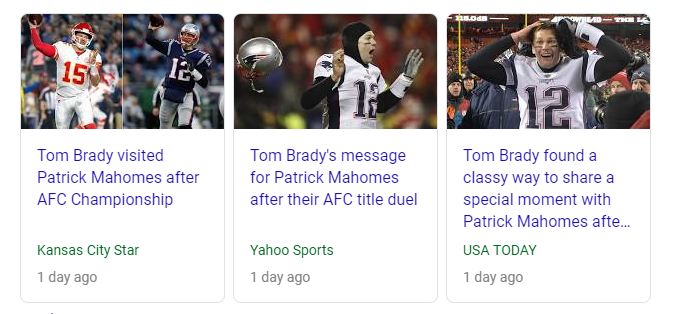 Brady was roundly applauded for this "classy" move of sportsmanship by many in the national sports media. The two were reported to have spoken briefly in what was described as "a very clear display of respect from one incredible quarterback to another."
However, insider NFL sources are now telling a very different story. It appears as though Brady had requested the meeting only to tell Mahomes "how much he blew" and that "he has seen better QB play from the kids at Foxborough High." The expletive-ridden tirade reportedly lasted several uncomfortable minutes in which Brady called a Mahomes "a whiny little bitch with a wet noodle for an arm" and suggested that his "Kermit-ass, child voice probably matched his baby dick."
While the details are quite salacious, it is not completely out of character for Brady. ESPN columnist Seth Wickersham detailed various Brady outbursts in his piece titled "Beginning of the End for the New England Patriots?" in January 2018, prior to the Patriots two most recent Super Bowl appearances.