There have been plenty of notorious "bad boy" NFL teams over the years. You had the 1970s Raiders with Lyle Alzado, Jack "the Assassin" Tatum and George "Butch" Atkinson. You had the 1990s Cowboys with Deion Sanders, Michael Irving and Charles Haley. You had the 2000s Bengals with Adam "Pacman" Jones, Vontaze Burfict and Chad "OchoCinco" Johnson. And then there was also that time Ray Lewis killed a guy.
But it seems that there is a new bully on the block when it comes to setting the precedent for new age bad boys: The 2019 New England Patriots.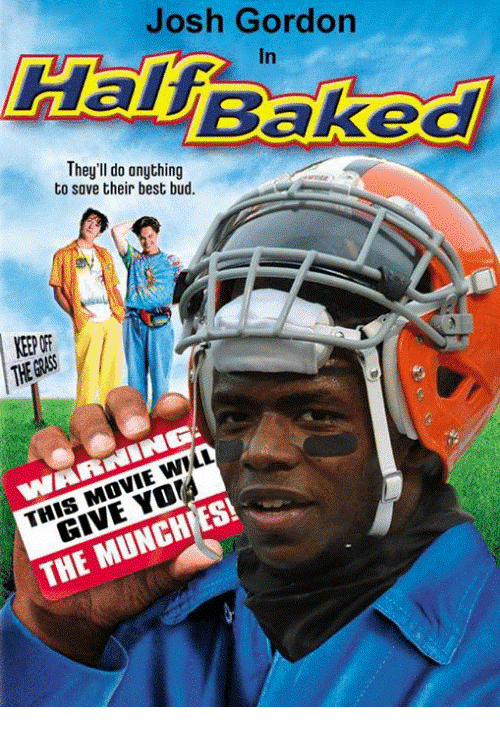 Josh Gordon (Known marijuana smoker) – Mr. Gordon's flamboyant disregard for NFL policy is a well-documented subject. It is becoming increasingly difficult to keep track of the amount of times Gordon has smoked marijuana even after NFL officials specifically told him not to. From bong rips to blunt wraps, doobies to dub sacks, hash to hydro, Josh Gordon has smoked them all….all while playing in the National Football League . While many had previously speculated Gordon had been 'self-medicating' in order to tolerate playing with QBs such as Brandon Weeden and Austin Davis while on the Cleveland Browns, he recently divulged in a GQ interview that he would "take bong rips and/or shots of whiskey" prior go games just "to get the motor running." Pumps need priming folks, pumps need priming.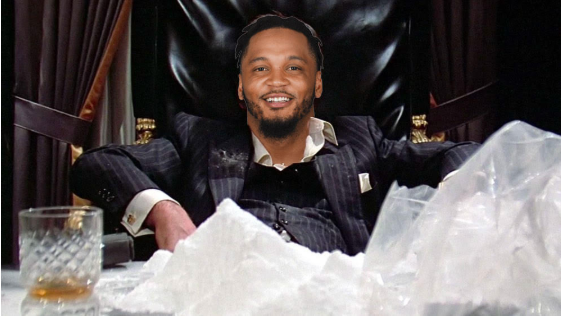 Patrick Chung (known recreational cocaine snorter) – Mr. Chung had appeared to be nothing less than an upstanding citizen within the NFL community until recent events at his NH lake house surfaced in the media. While on vacation at Lake Winnipesauke, Patrick was indicted with "knowingly having a quantity of cocaine in his possession or under his control." Booger Sugar! Nose Beers! The Devil's Dandruff! Dat Britney Spears, Christina Aguilera! That's right folks, it appears that while we all thought Patrick was spending his summers tubing behind his boat with the family, in reality he was lining up a couple fat ones with the fellas. One minute he is jumping on the blob, the next minute he is riding down a ski hill dodging the moguls. This is what happens when you just let habitual marijuana users like Josh Gordon play in this league. Might as well be a league endorsement of jet-skiing on blow.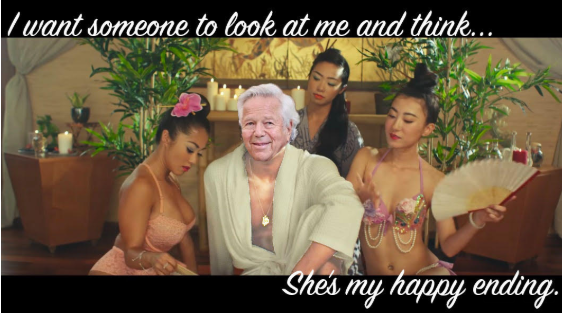 Robert Kraft (known massage parlor hand-job solicitor) – You may be wondering what Mr. Kraft thinking about the morning of the 2018 AFC Championship between the Kansas City Chiefs and his New England Patriots. Well, I'll give you a clue; it wasn't the Chiefs defensive game plan. Robert Kraft was likely attempting to navigate the awkward (I'm assuming) escalation of an ordinary, run-of-the-mill back massage, into a full blown, knuckle-deep prostate exam (it never hurts to check at his advanced age). While some have called for his expulsion from the league, Kraft has remained ardent. He has responded to the criticism by putting his nuts on the table, and demanding that the NFL massage them as well.
Then of course there is the baddest bad boy of them all. The only man that attend a red carpet event wearing some sort of satin, conquistador, gold-embroidered bullfighter/magicians outfit and still pull it off. In the words of the poet Lil Pump "Versace robes, Versace sheets, I'm throwing money, she come with me. Came in a Ghost, Bentley too cheap (skkkkrttt)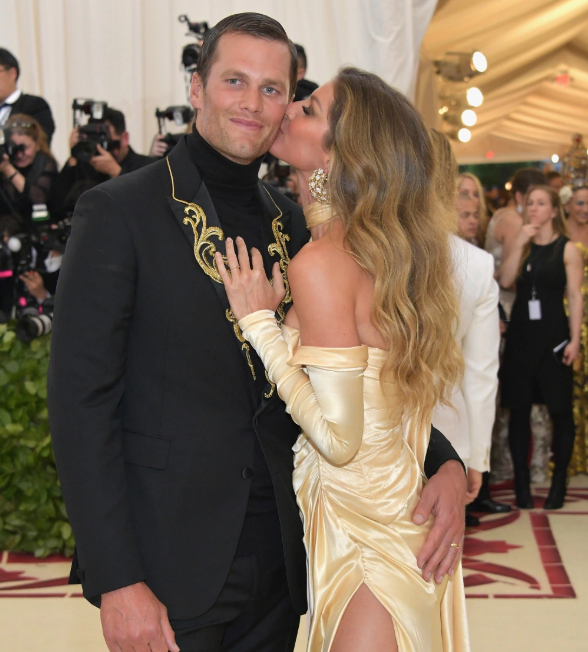 Author's Note: Keep in mind there are 1700 NFL Players and their arrest rates are lower than the USA arrest rate.

BONUS PHOTOSHOP (credit: Andy Brown):