Sunday September 8, 2019 – As soon as I saw on the FOX broadcast ticker that Nick Foles had been ruled out of the Jaguars week 1 game with a first quarter shoulder injury, I did the same thing most NFL fans probably did: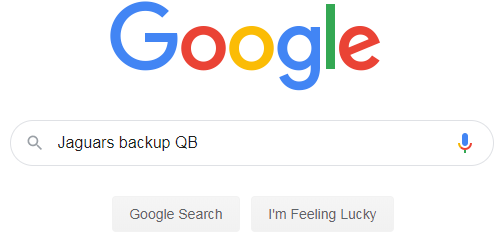 What I didn't know is that I should have selected "I'm Feeling Lucky" because I was about to stumble across what will undoubtedly end up being the hottest commodity by the end of the 2019 NFL season. Jacksonville Jaguars (and Mississippi native) rookie quarterback Gardner Flint Minshew II.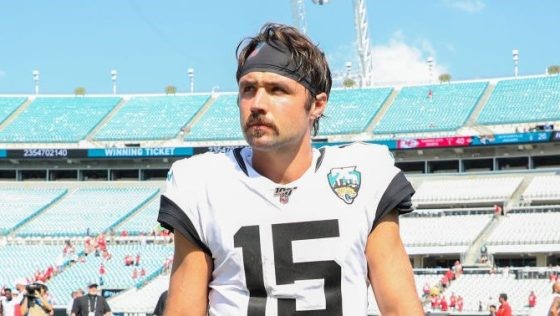 GARDNER.
FLINT.
MINSHEW.
THE.
MOTHERFUCKING.
SECOND.
The mustache! The headband swag! The ridiculous backup QB name that I can't really make sense of (why is he not a 'Jr'?)! The work ethic, intangibles and coachability (I am assuming)! This dude has it all and I'll be damned if I ain't hopping aboard this hype train and riding it to Ryan Fitzpatrick backup glory-land. Not one quarter into his NFL career and Minshew the Second is gifted the opportunity of a lifetime. And what does he do with this opportunity?

Oh, yaaa know just 22 of 25 for 275 and a couple-a-tiddies thrown in there. He started his NFL career by completing 13 straight passes. And if that didn't get me excited enough, the more I started reading about him, the more hyped I allowed myself to get. A couple of tidbits to consider while evaluating:
He grew up in Brandon, Mississippi and came out of HS as only a 3-star prospect. After briefly attending Troy University he decided to go the JUCO path and promptly lit the world on fire at the prestigious and esteemed Northwest Mississippi Community College.
From there he transferred to American Athletic Conference football powerhouse Eastern Carolina University in 2016 and promptly lit their world on fire too.
After graduating from ECU, he then committed to transferring to THE University of Alabama but told Nick Saban to shove it and instead enrolled at Washington State University for his graduate year.
NOTE: I love this move, never understood why top prospects only consider these huge programs where they almost certainly are going to be competing for jobs (looking at you Tate Martell). Why battle just to back-up Jalen Hurts and Tua Tagovailoa when you can just go somewhere like WSU and promptly light the world on fire.
At WSU, Minshew II promptly lit the world on fire to the tune of 4,779 yds and 39 TDs in the 2018 season.
Named the Pac-12 Offensive Player of the Year in 2018. **Hot Take Warning** You know else won that award? Drew Bledsoe. Am I saying that Gardner Flint Minshew II is the second coming of Drew Bledsoe? Yes, yes I am.
NOTE: In completely unrelated news, Ryan Leaf also was Pac-12 Offensive Player of the Year in 1997.
He came 5th in the 2018 Heisman voting collecting six 1st place votes while up against the likes of Kyler Murray, Tua Tagovailoa and Dwayne Haskins.
He was drafted by Jacksonville in the 6th round of the 2019 draft, pick 179. You know who else was drafted in the 6th round? Tom Brady. Not sayin' but just sayin'.
I can list all of the facts and data in the world that clearly point to him being a future Hall of Famer, but as the late, great Ray Charles famously said "a picture is worth a thousand words."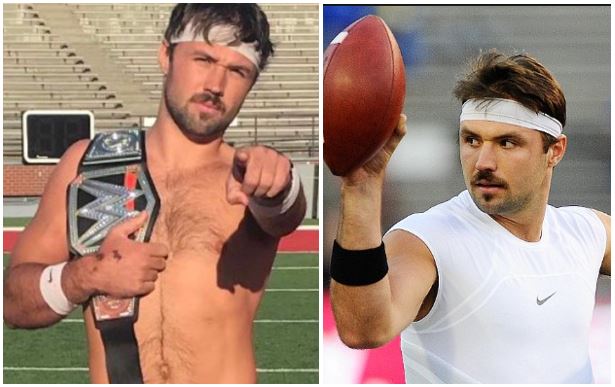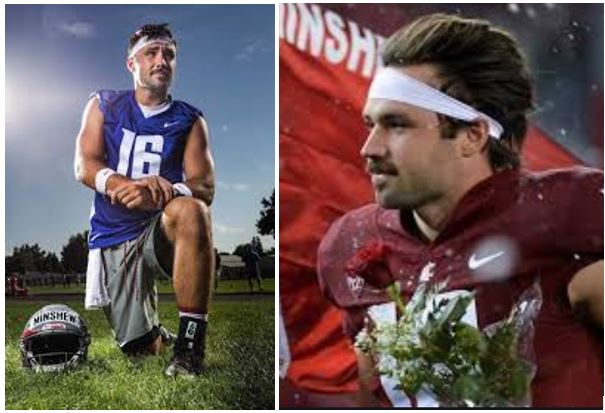 It's just raw sex appeal that the NFL hasn't seen the likes of since (noted Harvard grad) Ryan Fitzpatrick gave his chest hair some breathing room while on his magical run at the beginning of the 2018 season. It is a physical, spiritual, attitudinal resemblance that just cannot be ignored: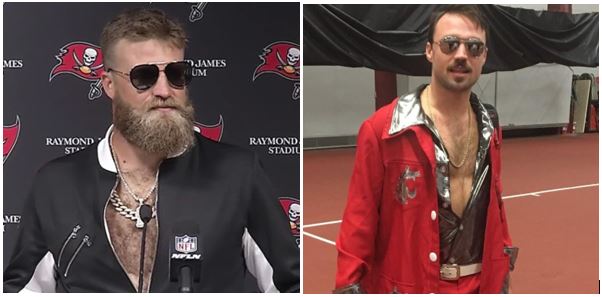 So in conclusion, I understand that I may have a well documented predisposition to appreciate the backup QB position. Therefore, I get that I might be the first one on the hype train here, but, you listen here buddy and you listen good. When the Gardner is uprooting defenses in week 12, pruning coverages in week 13 and pollinating scoreboards in week 14. When the Gardner has got the entire of the NFL in a certified tizzy. You just remember that you heard here first buddy, you heard it on www.brownbrosports.com